Up until 1985 there was no Presbyterian church in Bandera County.  A group of families with Presbyterian roots had the desire to establish a church with traditional Reformed theology emphasizing God's grace.  On September 15, 1985, these ten families met with Mission Presbytery's New Church Development Committee to discuss the process of forming a Presbyterian fellowship, the first step toward forming a Presbyterian church.
Over the course of the next year the families began meeting regularly in various locations and relied on pulpit supply from local seminarians and ministers.  In 1986 Forest Hills Presbyterian Church in Helotes offered to sponsor the new fellowship as well as share their ministers, a husband-wife team who alternated preaching each Sunday.  The fellowship continued to grow and on October 1, 1988 the Presbytery officially recognized the fellowship as Pipe Creek Presbyterian Church.
During the years of its formation, Pipe Creek Presbyterian Church found a permanent home in the historic stone chapel on Texas Highway 16 South.  Known in the area as "The Little Rock Church," this beautiful sanctuary was built in 1931 and was originally the home of Full Gospel Mission.  The land had been owned by Minnie Edwards who dedicated it for church use.  On October 5, 1988, the building and grounds were placed in trust of PCPC for the benefit of the Pipe Creek community by Lawrence Edwards, son of Minnie Edwards.
In the late 90's the Memorial Family Center was built, providing a large kitchen, dining hall, classrooms, offices, and restrooms.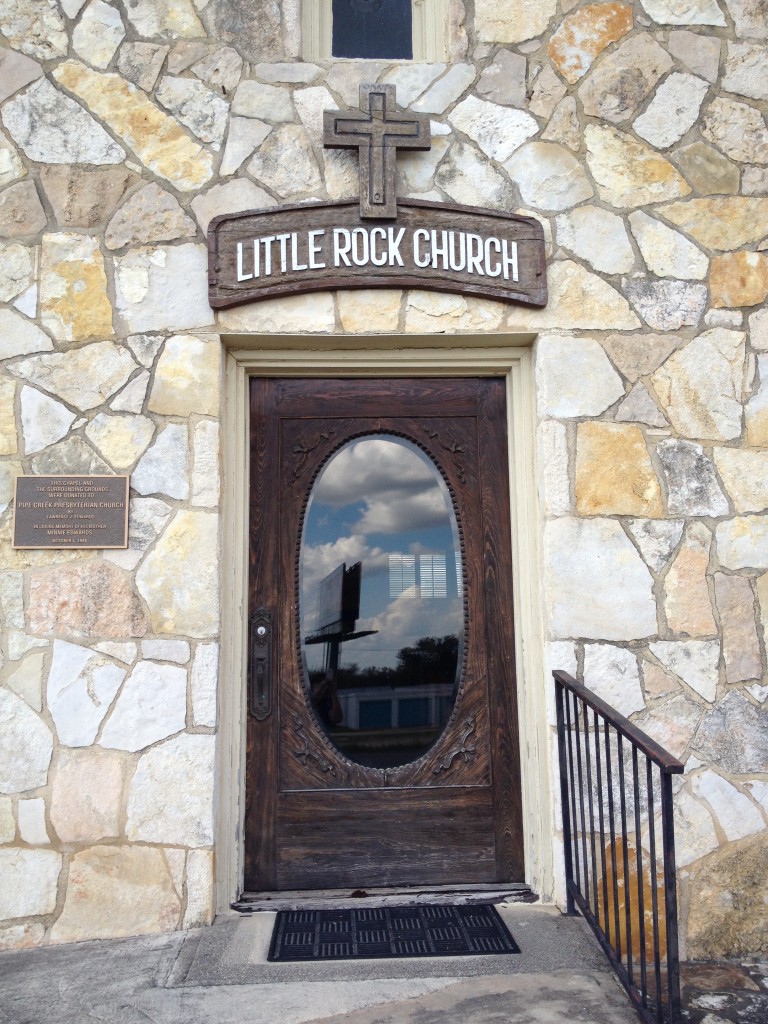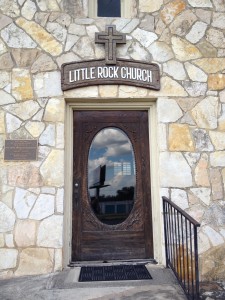 Though the congregation's dynamics and demographics have changed over the years, PCPC remains an active church, known especially for its hospitality and warm family atmosphere.  As we thank God for our history and for all the people who have shared in the life of PCPC, we know that we still have much to accomplish as we share the joy and comfort of God's love for His people and His message of reconciliation through Jesus Christ.
What is this place, where we are meeting?  Only a house, the earth its floor.
Walls and a roof, sheltering people, windows for light, an open door.  
Yet it becomes a body that lives when we are gathered here, and know our God is near.
      ~Hymn by Huub Oosterhuis, translated by David Smith